Laboratory dedicated to process
1.Thermoplastic Composite Stamping :
Hot Stamping (fast compression) of Thermoplastic Composites (Glass, Carbon / PEEK, PPS, PA6, .. )
Optimization of process cycle.
2.Liquid Composite Molding :
Permeability in plane of fabrics
Permeability out of plane
RTM or Infusion sample
Optimization of process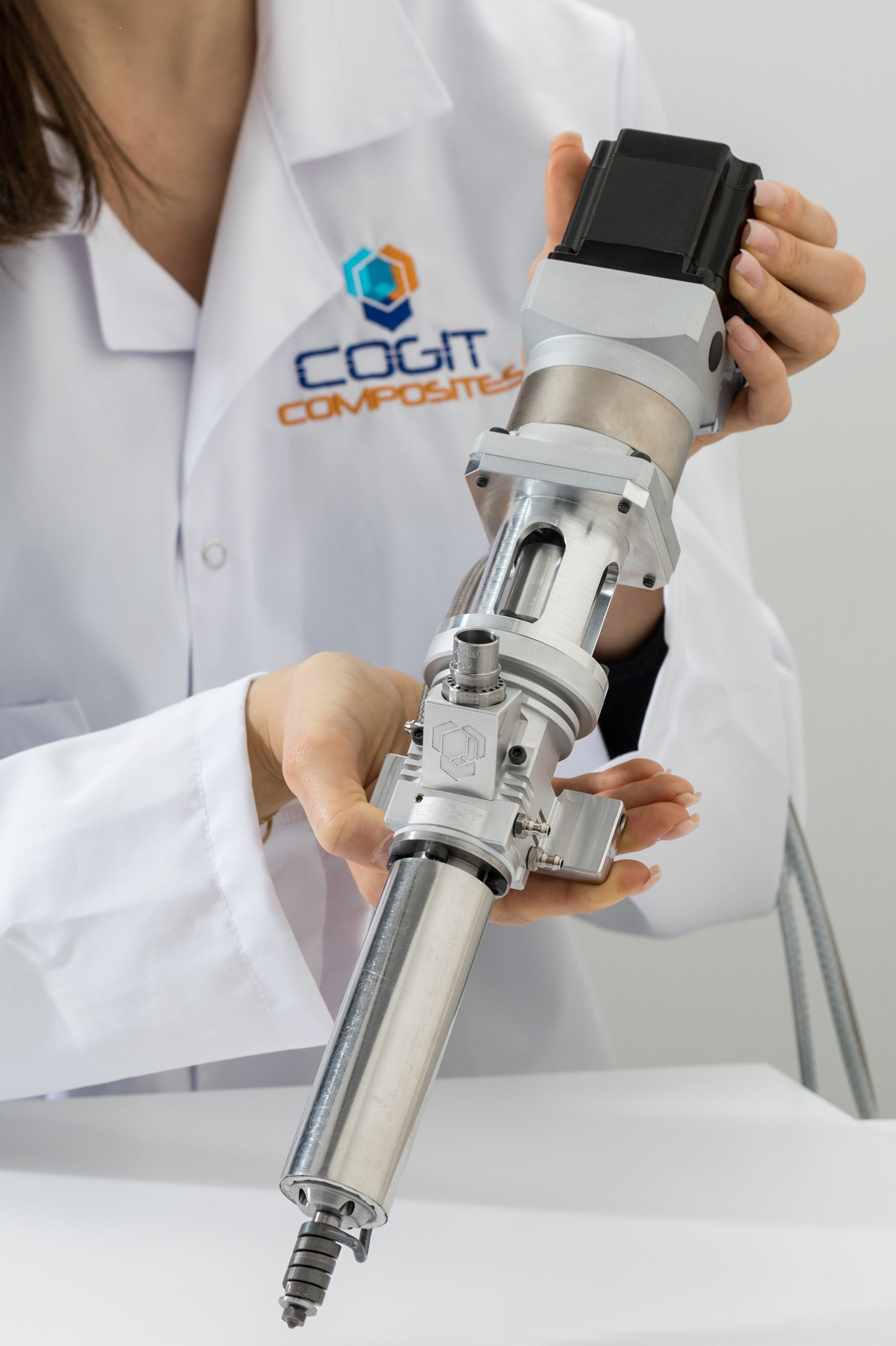 3.additive manufacturing :
COGIT Additive Manufacturing is the new pole of expertise of COGIT Composites. Thanks to its experience in thermoplastic composite materials, our team develops :
a large-scale 3D printer,
a pellet extruder, both for high performance materials.
To go further, you can find our products on our website cogit.am.
Manufacturing simulation
Rare in Europe, COGIT Composites has got means and capabilities to improve RTM and infusion manufacturing. Based on our internal laboratory, we can simulate the flow front of resin.
Our tools and skills enable us to :
simulate several strategies so as to choose vent and port location and other parameters.
limit industrial risks of new project or improve already in place manufacturing