Our will is to stay present in aeronautic and other industries. Then, we're going to enforce our capability to take a full project by matched management so as to respond to industry request including at least 50% of composites parts.
Moreover, the direction will is to develop keen specialities in composites domain. The team is maily composed by engineer and doctor. Our integrated laboratory is a specific mean of process development.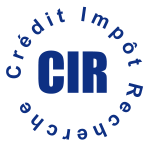 Our strategy is based on research and development. We are particularly specialized in :
- Liquid Composite Molding (RTM, Infusion...),
- ThermoPlastic Composites (Hot stamping, compression, welding)
Our specialized laboratory is used to internal and external development.
COGIT Composites shares in R&T program so as to enhance acknowledge and innovation capabiliies.